Superb Food Industry Consultant
Available for all Technical, Quality, New Product or Food Factory Start up related work within any food business.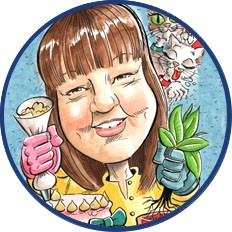 A fully qualified technical professional with 30years+ experience in the food industry.
Helping businesses using innovative solutions to improve all food safety, quality, and technical systems. At Accar Food Commit you will find a top-notch industry consultant with experience in several varying fields and a broad range of knowledge to draw from.
Whether you are looking for some specific advice and guidance or need all round assistance with coaching, implementing, simplifying, or just reviewing your present systems… I am here for you.
It maybe you need a gap analysis against a specific food industry standard at Accar Food Commit I can be on hand to guide, assist and inform you.
As a passionate, enthusiastically committed and stanchly client-focused business I can deliver quality results enabling you and your organisation to excel into the future.
Don't settle for anything less than consistent reliable advice from a highly skilled, results driven individual.
My main goal is always to make a difference wherever I go and whatever project I am working on, and I really look forward to helping you in the very near future. Please do not hesitate to make contact so we can have a chat about your requirements.